What is a mocktail? Well, it's an alcohol-free drink still offering the Miami party appeal. Before you say, "yuck," believe us when we tell you these are some of the best Miami mocktails you'll actually want to drink and not just look at. Whatever the reason–designated driver for the night, pregnant, dieting, looking for a fun drink for the kids–here are some of the best-sophisticated mocktails to sip on while you're out on the town and you can even re-create them at home.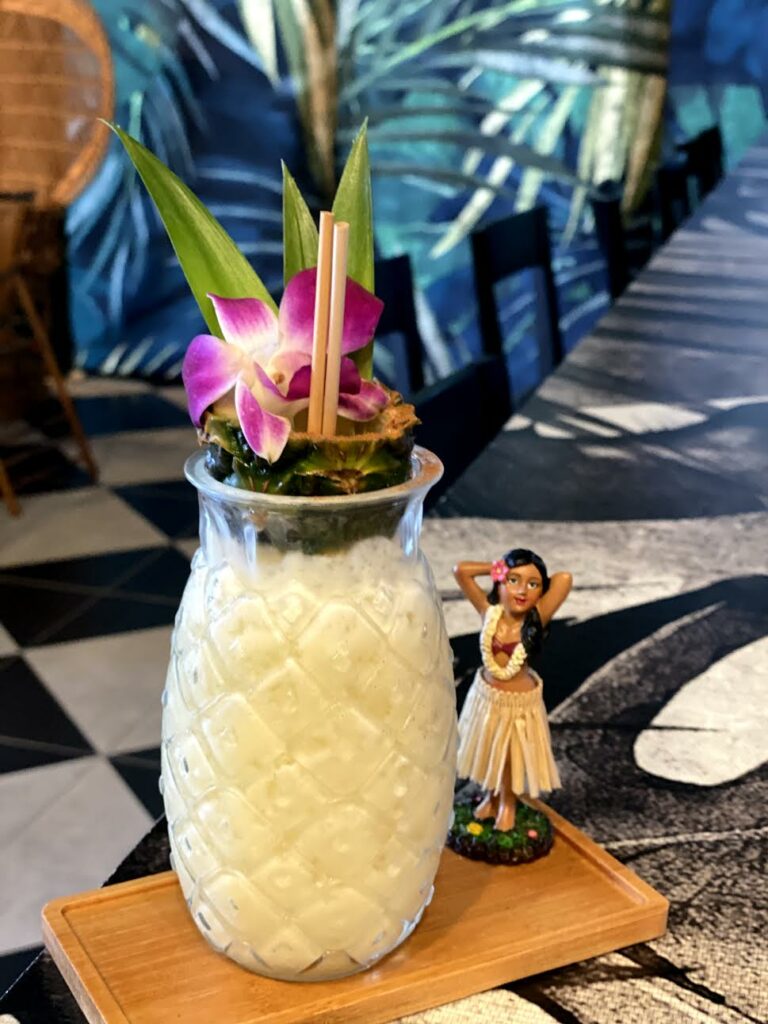 About the Restaurant:
Take a trip to the islands of Hawaii by experiencing tropical chow and exotic cocktails at the new tiki spot in Miami,
Esotico
. Located in Miami's A&E District, Esotico is decorated with Hawaiian surfboards and lush greenery, creating the ultimate "tiki experience." Enjoy unique cocktails served in volcanoes, pineapple mugs, tiki cannibal bowls, treasure chests, and more! Can we all say, "ALOHA!"
Mocktail: If You Like Piña Coladas
What's in it?
Creamy and sweet, delicious on your palate. Made with real ginger syrup, the real cream of coconut, pineapple juice, lime juice, coconut water, a sexy touch of ginger, and a pinch of salt. Shake with crushed ice or slushy machine serve in a pineapple or squall glass. Don't forget to garnish with a cocktail umbrella, pineapple wedge, and cinnamon powder. [1600 NE 1st Avenue Miami;
esoticomiami.com
]
---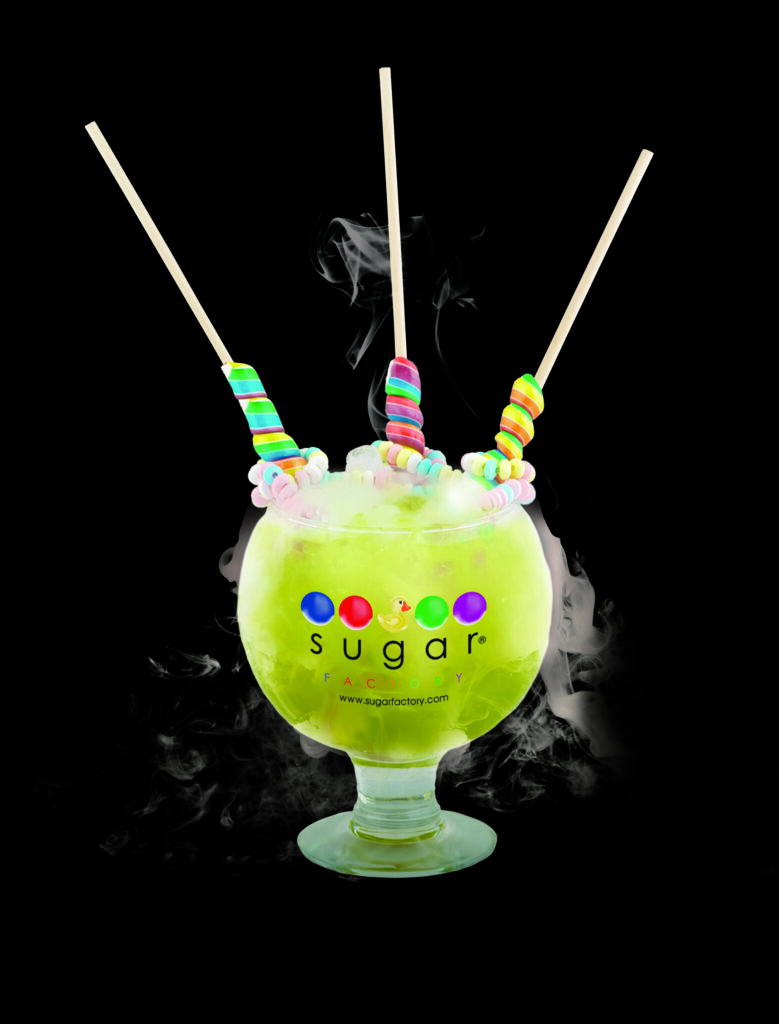 About the Restaurant:
Celebrated for their sweets and treats, dine amongst celebrities like the Kardashian's, the Jenner's, Katy Perry, Britney Spears and so many more.
Sugar Factory American Brasserie
, located at the Victor Hotel, serves up everything from crepes, to burgers, salads, and pizza. But, the desserts and drinks are making waves. The presentations are outrageously over the top and of course, decadently delicious. Get your Instagram ready…your followers will thank you.
Mocktail:
Lollipop Passion Goblet
What's in it?
This delicious bubbly concoction is made with pineapple juice, sour mix, and sprite to create a true taste of the tropics that's as fun to look at as it is to drink. For the final touch, the goblet is garnished with lollipops and a candy necklace. We've got a crush on this sugar rush! [1144 Ocean Dr, Miami Beach;
sugarfactory.com
]
---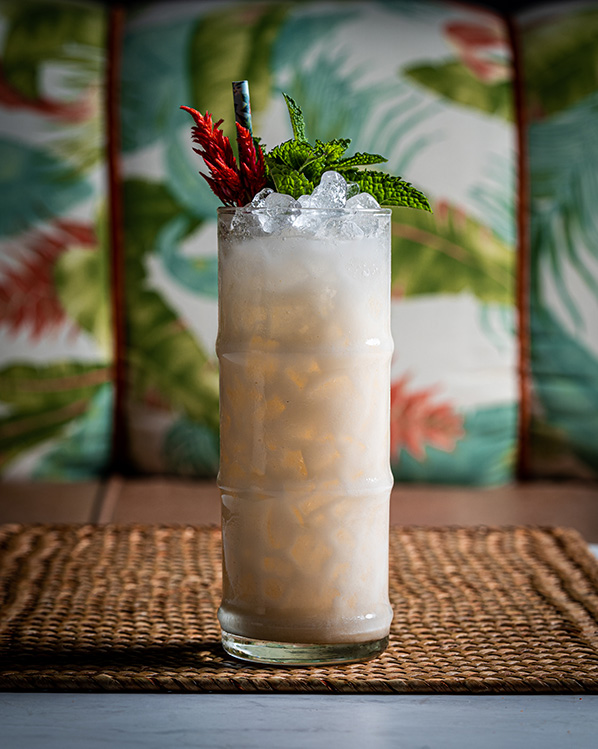 About the Restaurant:
Brought to Midtown by the same owner's behind the popular restaurant, Beaker & Gray, is the
Slyvester
– a spot where vintage is embraced and encouraged. Comfortable seating, classic cocktails with "new-level techniques" and fun bites that celebrate Miami's culture is the goal behind the retro bar with antique furniture and tropical touches at every turn.
Mocktail
:
Phoenix
What's in it?
Coconut cream, honey, pineapple, watermelon, grapefruit. Even without the alcohol, are you ready to rise and fly like a phoenix? [3456 N. Miami Ave., Miami; 
thesylvesterbar.com
]
---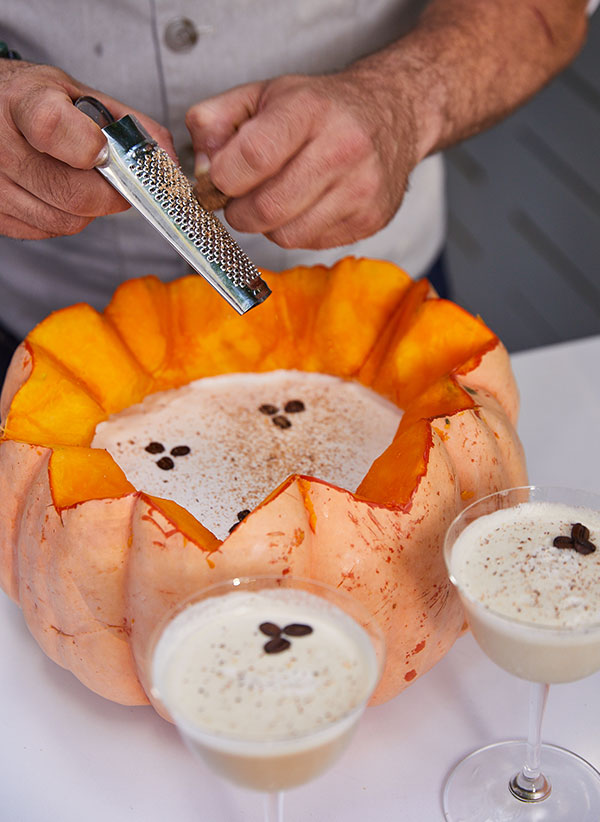 About the Restaurant:
Located in Miami's Arts District, 
Le Jardinier
 is as forward-thinking in cuisine as it is in ambiance. With a vegetable-focused menu, feel as though you're dining in a modern greenhouse. The interior elements are one-of-a-kind, complimenting dishes that utilize the highest quality vegetables, seasonal ingredients, and fresh herbs and cocktails made with teas, fresh fruit, and house-made bitter tinctures.
Mocktail: The PSL (The Pumpkin Spice Version)
Cold-brew shaken with toasted pumpkin seed, cinnamon, clove, ginger, nutmeg, and cream. Who said PSL's are basic? Not us! [151 NE 41st St suite 135, Miami;
lejardinier-miami.com
]
---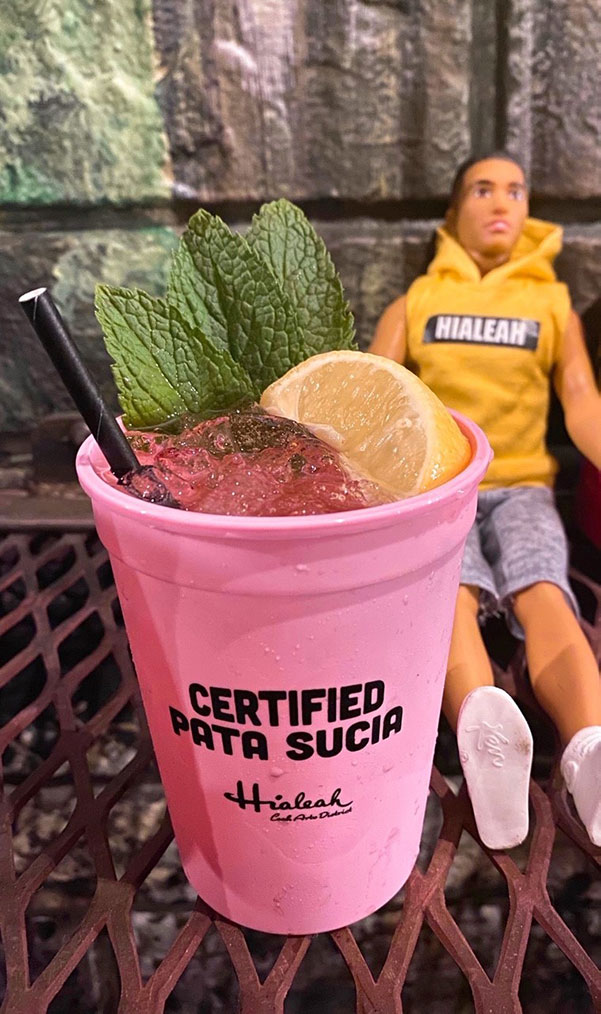 About the Cocktail Bar:
After collaborating with some of the best mixologists in Miami-Dade County, the product is:
La Cocina Coctelería
. Located in Hialeah, it's the city's first eccentric coctelería that celebrates the area's history. Created by the same team behind LoKal, Kush, Spillover, Vicky's House and Stephen's Delicatessen, the cocktail bar celebrates the 305. We should also mention that the suite number is 305. Coincidence? No, it's meant to be!
Mocktail:
Quinceanera
What's in it?
Guava, lemon, and coconut water. [1000 East 16th Street, Suite #305;
lacocinahialeah.com
]
---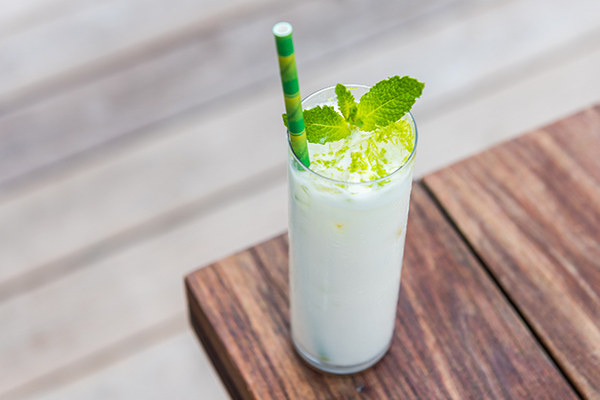 About the Restaurant:
There's nothing standard about the
Lido Bayside Grill
at the Standard Spa. Situated on the water, Lido is paying homage to the Mediterranean diet and lifestyle – quality healthy food and vitamin C. Lido prides itself as being the perfect place to "gather with good friends, good food and good drinks." On a menu that's guided by locally sourced seafood and seasonal produce, citrus and fermentation are woven throughout the dishes. Whether you're looking to indulge in options from the raw bar, chilled dishes, fried options, or grilled, you'll be transported to a relaxing oasis the second you step foot on the property.
Mocktail:
Limonda De Coco
What's in it?
Coconut milk, syrup and lime juice. Loco for this limonda de coco! [The Standard Spa, 40 Island Ave, Miami Beach;
standardhotels.com/miami/features/bayside-grill
]
By Loren Gutentag and Kathy Buccio
, contributing writers