Featured photo by Alex Hu on Unsplash.
December is the time when festive fun is basically a daily requirement. Lucky for you, there is no shortage of ways to celebrate the season all month long at special dining and drinking events. To take the stress out of your holiday planning, we've been making a list of the top dining and drinking events around town and now that we've checked it twice, we're ready to share it with you. Whether you feel like being naughty or nice, you'll find plenty of ways to eat, drink, and be merry all month long.
Dec. 5: Repeal Day 2022 @ The Cruise Room | 5 p.m. – 7 p.m.
Born the day after the repeat of Prohibition in 1933, The Cruise Room is Denver's longest-running bar (it's been open since its founding). To honor the 21st Amendment and the official end of Prohibition (which was officially repealed on Dec. 5, 1933), The Cruise Room's pouring you two classic cocktails for just $19.33. Options include a gimlet, an old fashioned, a sazerac or a French 75. Setting the mood with live music from 5 p.m. to 7 p.m. is local saxophone player Blayke Phillips of the Tones Collective, who'll be playing in The Oxford Hotel lobby.
Dec. 5: The Annual Repeal Day Celebration @ Green Russell / Russell's Smokehouse
Not to be outdone, Larimer Square is hosting an all-out era-costumed bash celebrating your right to imbibe. This party features live music from the incredible Jean-Marie Jazz Trio as well as guest appearances from beloved Green Russel alumni bartenders, returning to the underground haunt to raise one more glass to toast the last Repeal Day below Larimer Square before the bar closes for good later this month. Tickets are $50 and get you guaranteed entry and a Repeal Day signature cocktail. Get yours on Tock here.
Dec. 7: Drag Bingo Wednesdays @ The Molecule Effect
Bingo, but make it drag. Come out to play some bingo hosted by our drag favorite, Ximena Latinx. Tickets are $12 and get you a full night of play, plus a complimentary house shot. Sing your holiday stress away during impromptu singalongs while you relish an evening of fun, games, and amazing prizes. Good times all but guaranteed. More details and tickets available here.
Dec. 7: Ugly Sweater Holiday Party @ Ironton Distillery & Crafthouse
Break out that ugly sweater and bring your holiday cheer(s). The official holiday party for Colorado Food Works goes down at Ironton Distillery in RiNo with beverages and light food provided by Colorado Food Works. In the spirit of the season, CFW is asking you to bring 10 units of packaged food to help fill food-access bags for MetroCare. If you don't have food products to donate, you can add a "donation ticket" to your event ticket purchase, and CFW will do the shopping for you. You can find more details and RSVP here.
Dec. 8: Mocktails & Merry-Making @ Curate Mercantile
A festive after-hours shopping event featuring The Boozy Botanist? Yes, please! You're sure to find something for everyone left on your list, thanks to the 100 local, small shop vendors offering some unique gift-giving ideas in South Denver. The Boozy Botanist's making two signature mocktails for this event, and she'll be selling her Infusion Kits and other craft cocktail staples to stock your holiday bar. Along with the complimentary NA drink, light bites are provided. Find more details and RSVP (for free!) here.
Dec. 8: Whiskey Wonderland Ugly Sweater Party @ School House Kitchen & Libations
Taste your way through some of School House Kitchen's favorite distilleries and dance the night away. A ticket gets you some light apps and plenty of whiskey to get you in the holiday spirit. Wear an ugly ugliest sweater for a chance at raffles and giveaways, including a prize for the ugliest threads in the bunch. School House promises your family won't be there to judge your life choices—unless they also like whiskey. Tickets are $45 and you can get 'em here.
Dec. 9 & 10: Drunk Christmas @ Epic Brewing
Audacious Theatre is bringing back their boozy spin on everybody's favorite Christmas tale. Audiences join a drunken cast for a beer and watch them teach Scrooge a lesson about Christmas and all its "spirits". Audacious Theatre's annual holiday fundraiser, Drunk Christmas is a shortened version of Charles Dickens's classic tale and Audiences are invited to participate in the shenanigans with Rocky Horror style interactive goodie bags and a Christmas Carol-themed drinking game.
If you can't make the dates at Epic Brewing, fret not: Audacious takes its tour on the road to Left Hand Brewing Company on Dec. 16 & 17.
Dec. 10: Our Mutual Friend Brewing 10-Year Anniversary Party
OMF is celebrating 10 years of brewing and slinging beer at their RiNo taproom on Saturday, Dec. 10, from 11 a.m. to 10 p.m. To commemorate the anniversary, OMF will be selling limited edition Year 10 glassware. For the first hour that OMF is open, you can purchase the glassware and 750-milliliter bottle of Year 10 Saison for $10; after that, beer lovers can purchase the 750-milliliter bottle for $16 and glassware for $8. The brewery will also tap anniversary beers and beer lovers can purchase a six-pack of Pro for $10. More info here.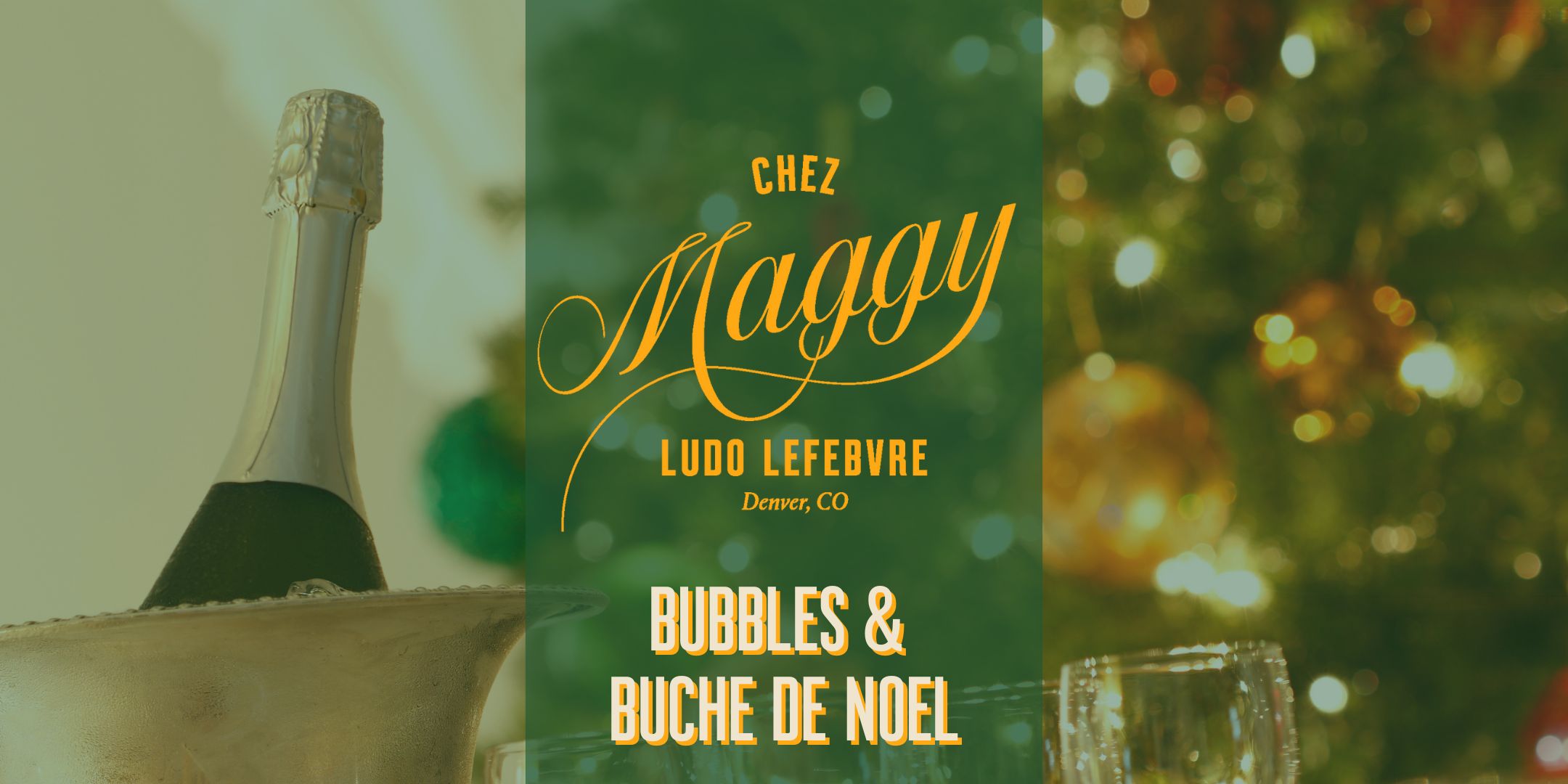 Dec. 10: Bubbles & Bûche de Noel: A Holiday Event @ Chez Maggy
Join Chez Maggy Chef de Cuisine Jeff Schwing and Pastry Chef Anne Carver in the Mezzanine at Chez Maggy for "Bubbles & Bûche de Noel!" Sip a glass (or two) of Moët & Chandon while you decorate your very own Christmas Log. Learn the history of this classic French yuletide dessert from culinary experts, and bring your own version home to share with those you love the most.
Dec. 11: Artisan Beer Pairing Dinner @ Burns Family Artisan Ales
celebrate the holiday season with a delectable Five-Course Artisan Beer Dinner. Colorado Cuisine is expertly prepared tableside by the talented Chef Jared Kendall of Thistle And Mint. Each course is paired perfectly with a Burns Family Artisan Ales specialty, and every course is introduced by the chef and the brewers. With a menu that includes roasted bone marrow, peachwood smoked pork, and sweet potato mouse, this is one delicious way to spend the day. Reservations are $85 per person and can be made here.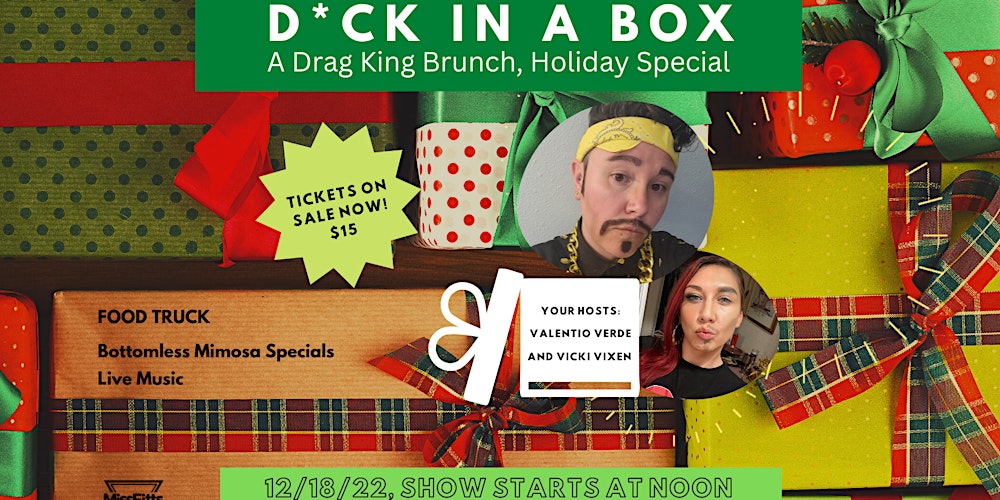 Dec. 18: MissFitts Entertainment Presents: D*ck in a Box, a Drag Queen Brunch @ Town Hall Collective
O come o come enjoy some brunch with MissFitts Entertainment at Town Hall Collaborative, the newest addition to Denver's Santa Fe District. Watch some of the best drag from all over Colorado. We will have a food truck serving brunch, and Town Hall will be slinging the drinks. Missfitt's will be providing the Kings. Tickets are $15 on Eventbrite.
Dec. 18, 5:30 p.m.–6:30 p.m.: The Orchard's Grand Menorah Lighting
Celebrate Chanukah with The Orchard's Grand Menorah Lighting Celebration. Enjoy live music, latkahs, donuts, hot beverages, and a variety of performances. Hosted by The Chabad of NW Metro Denver in loving memory of Jessica Ridgeway on The Orchard entertainment stage near Windfall Brewing Company. This one's free, and you can find more details here.
Dec. 21: Hot Beer Night @ New Terrain Brewing
Swing by the taproom on the Winter Solstice for some hot beer. If you're thinking, wait, what? you're not alone, but New Terrain explains it to us: "We will be heating up beer pokers (metal rods known as beer caramelizers) using wood fire pits that will be burning in our beer garden. Those red hot metal rods will then be placed into your beer for a few seconds so that it both caramelizes the sugars & changes the flavor as well as warms up the beer." The brewery's releasing a Gluhwein-inspired sour ale for this event, and they're compiling a list of recommended beers based on vigorous tasting trials. The suggestions will consist mostly of malty and roasty options since they work best with this, but you're welcome to get this done to any beer they have on tap that day. More details can be found here.
Check back soon for our list of the best spots for holiday dining, the best New Year's Eve events in Denver, and more.
Got a Denver dining or drinking event coming up that we should know about? We'd love to hear about it: steph@diningout.com.
---